Pre-Development Services
We understand the importance of getting a project off on the right foot. Our relationship with the industrial brokerage community dates back to the early 1980s with a focus on industrial development and commercial business parks.
Our capable staff garners the trust and respect of renowned professionals within the community and we are often called upon to assist our clients in evaluating both acquisitions and dispositions of existing properties, as well as the development potential of industrial properties.
Due Diligence
To assist clients in the representation or acquisition of industrial properties, we provide a multitude of due diligence related services. These services are catered to meet the specific needs of the client and often include property condition inspections, zoning code reviews, site development constraint evaluations, infrastructure entitlement requirements, survey and easement review, development impacts due to natural hazards, and soils/geotechnical report reviews.
We have an experienced staff that understands the intricacies of industrial development, has established relationships with the local jurisdictional authorities and can provide invaluable planning and engineering assistance to guide our clients through property acquisitions and entitlements.
Studies + Evaluations
Our clients rely on us to anticipate and resolve problems, present reliable data, meet schedules and budgets, and impart clear communication. In serving our building industry clients, there is always a need for solid information upon which to base decisions.
Utilizing our breadth of engineering and planning experience, VLMK assists in obtaining the necessary documentation through studies or evaluations. Tailored to fit your needs, these reports include engineering investigations, feasibility studies, seismic evaluations and reviews for code compliance and non-conforming uses (such as zoning, fire and life-safety, ADA, landscaping, and others).
Master Planning
VLMK has demonstrated master planning experience for small and large scale industrial complexes to accommodate a variety of uses.  These efforts include site planning, land use planning, zoning reviews, infrastructure studies, and complete development review submittals for conforming and non-conforming planned developments.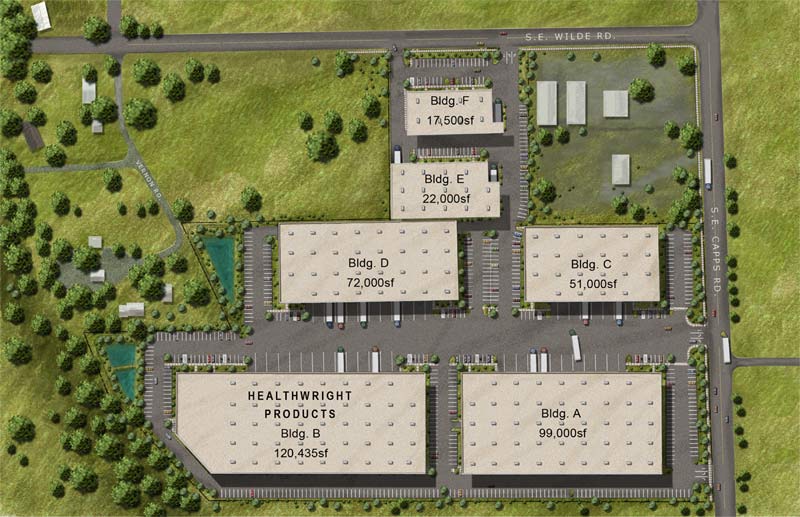 Industrial Design + Tenant Improvement
VLMK has extensive experience providing planning and design services for small to large scale projects to meet the needs of industrial users and developers. Our principals and project coordinators have years of experience providing prime consulting services for both new development and tenant improvements. For additional information, please see our owner/developer services page.
Promotional Materials
Whether you need a 3D rendering of a proposed project, site plan, lease exhibit, or something in between, our capable staff can help provide the graphics and materials to help promote your project.