Denney Road Commerce Center wins the 2020 Industrial Development of the Year Award
Project Update   •   March 16, 2020
Located along Highway 217 in Beaverton, Oregon, Denney Road Commerce Center features five light industrial buildings totaling 218,569 square feet on 21.01 acres, including 4.25 acres of wetland. Harsch Investment Properties acquired the site from Mercer Industries in 2017 and immediately began a multimillion-dollar renovation of the aging industrial property.
The existing industrial buildings and exterior support yards were constructed in several phases over the last 60 years and consisted of tilt up concrete perimeter walls with industrial grade concrete or asphalt flooring. Roof structures were steel and wood framed and capped with a membrane roofing system. The site is bounded by Denney Road on the north, Fanno Creek Natural Area to the west, and Highway 217 and a railroad right-of-way to the east. The original buildings were constructed "dock high", generally four feet above finished grade, with each building intended to be occupied by a single tenant. Multi-tenant entry systems were nonexistent and over time glazing systems had been placed in overhead door locations with metal stairs for access to accommodate additional tenants. The existing landscaping was located at the perimeter of the property and in poor condition, as was the entire site's asphalt. Overall, the property could easily be described as "drab".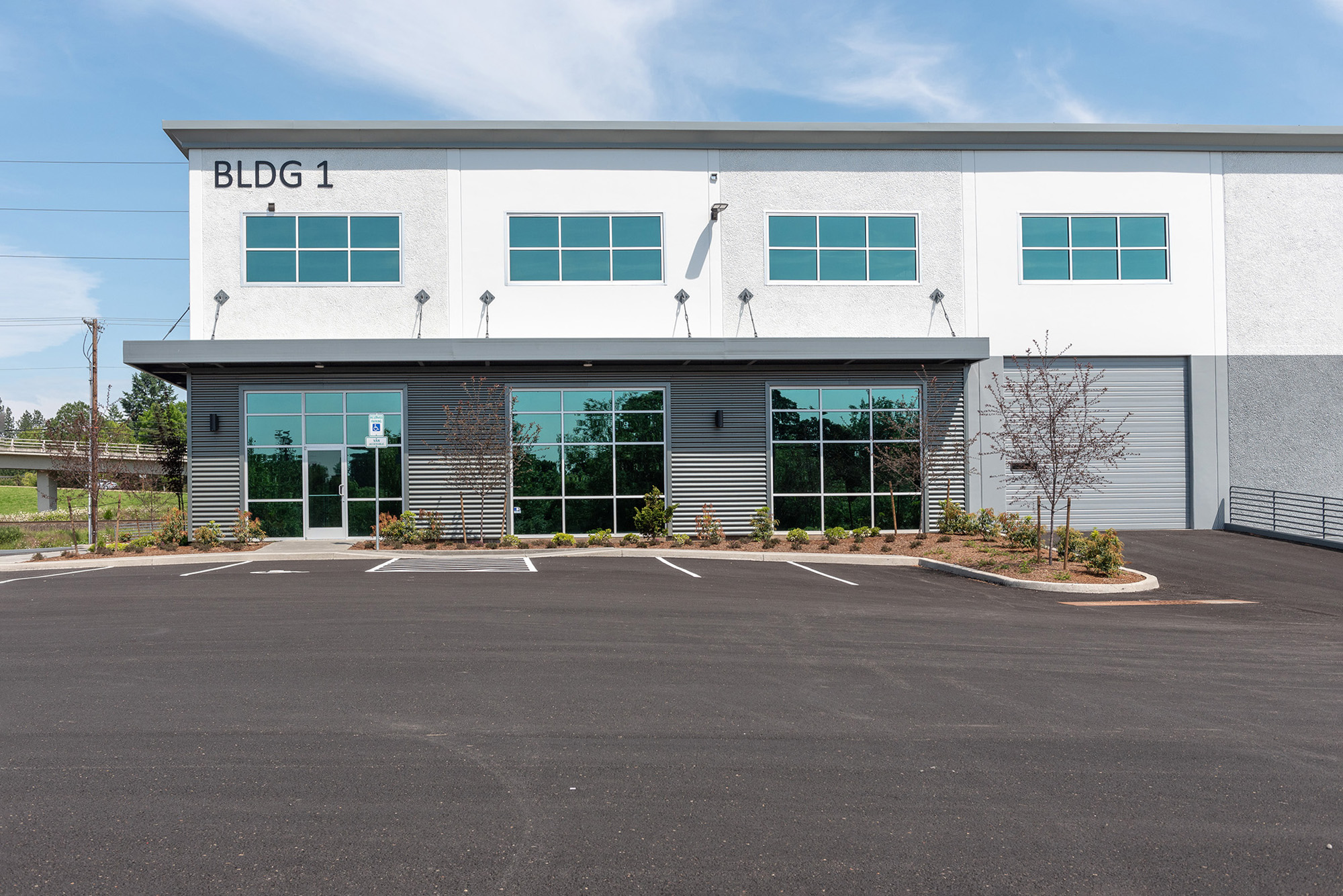 Prior to the acquisition, Denney Road was home to heavy users in recycling, automotive, and window manufacturing. In order to attract new tenants and transform the property into a multi- tenant industrial park, VLMK Engineering + Design and Perlo Construction began with general site improvements, including regrading the entrance of the site to accommodate on-grade storefronts to Buildings 1, 4, and 5, which would appeal to more customer-facing tenants. New asphalt was placed throughout the property after extensive groundwork to address unsuitable soil conditions. New dock aprons were added, as well as all new utility connections, retaining walls, and LED lighting throughout the site. Building improvements in all five buildings include a new three tone paint scheme, articulation using new cornices at the top of the wall, new fenestrations, projections and canopies at storefront entries, and new landscape areas scattered throughout the interior of the park and concentrated generally around proposed office entries and parking areas.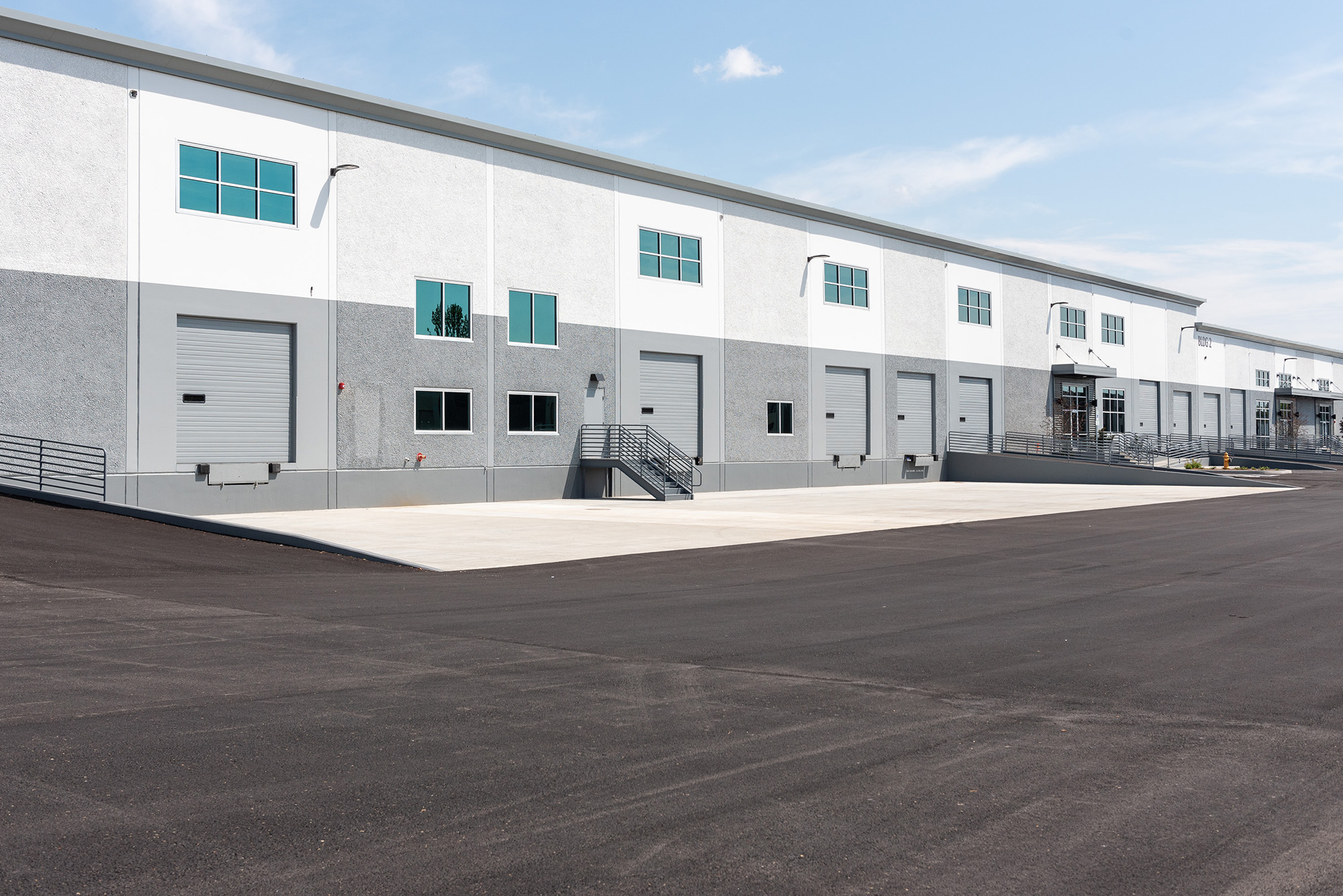 Building improvements on Buildings 1, 2 and 4 include all new slab on grade floors, glazing, warehouse LED lighting, upgraded power, added dock and drive-in doors, and new roofs and insulation on over half the project. Flexible bay sizes allow for multiple tenant sizes from 7,200 square feet up to 52,800 square feet and feature wide 40′ x 60′ column spacing. This property features approximately 375 parking stalls and 46 dock doors. Current tenants include NessCampbell Crane & Rigging and Tillamook Country Smokers.
There are anticipated uncertainties in the redevelopment and remodeling of a 60-year-old facility and in this particular project we encountered two atypical complications. The first complication was learning of the City's desire to replace an existing public waterline which ran directly through the center of the entire site. This took careful consideration and coordination from the entire team and the City of Beaverton to install over 2000 lineal feet of new waterline and provide new connections to the existing buildings. This was complicated by the ongoing construction throughout the site and maintaining the existing tenants that were still operating in two of the five buildings. The second complication was the location of the site next to the protected Fanno Creek Trail. Harsch partnered with Clean Water Services to enhance the creek and trail and protect its long-term maintenance, in addition to improving the soil on site for driveways and buildings.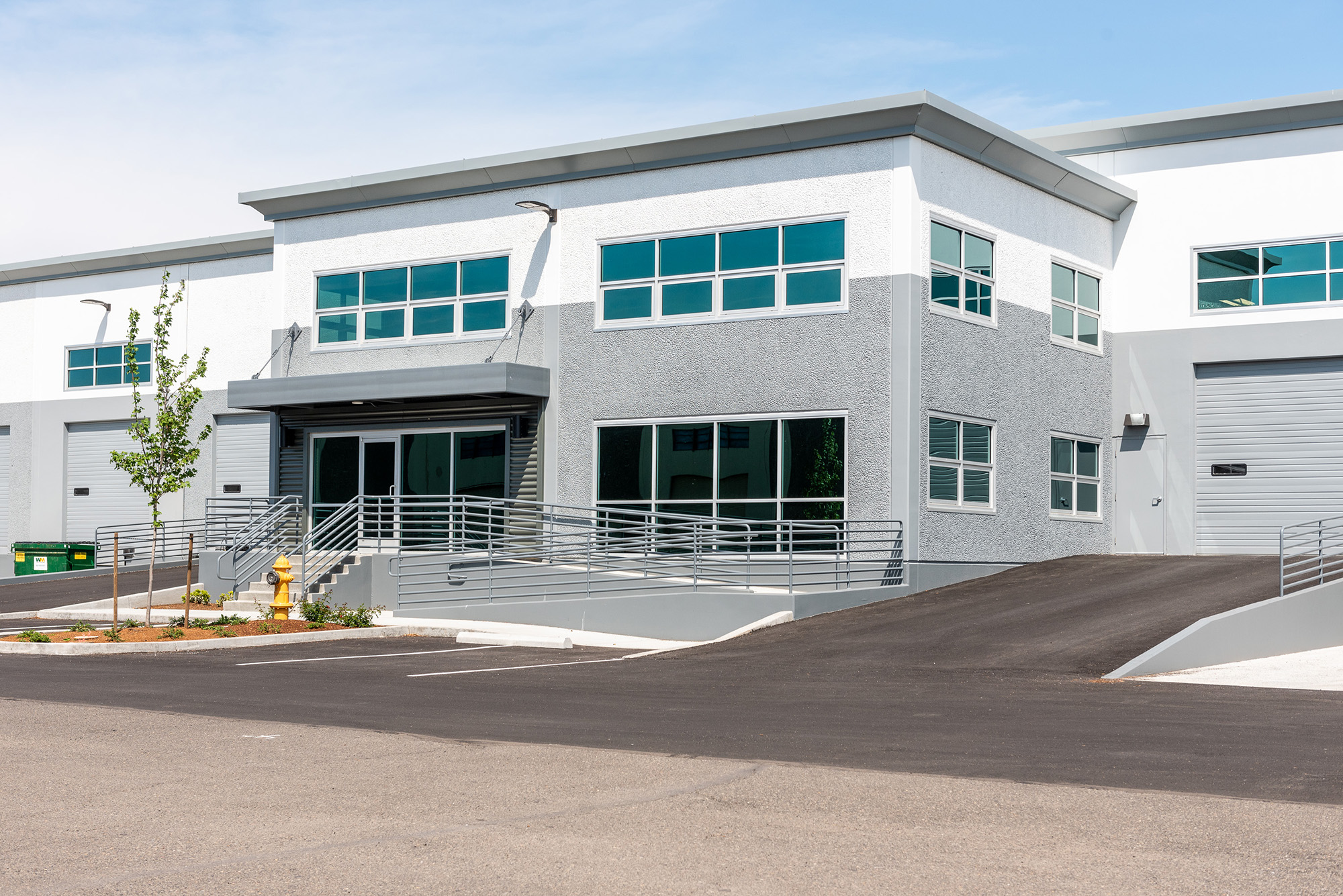 The improvements Harsch made extends the life of the park by decades and anchors Beaverton's industrial capacity along the 217-Corridor.
Beaverton's six million square-foot industrial market does not have greenfield sites for development, making re-investment all the more important. The industrial vacancy rate in Beaverton is only 3.6%, which is less than half of the ten-year average of 8.1%. Leasing to date in Denney Road Commerce Center has resulted in almost 90,000 square feet of net absorption. The leasing of the remainder of the space in this project will result in another 120,000 square feet of absorption and an additional 200 basis point drop in vacancy.
This project has also contributed to robust rent growth in Beaverton. Rent growth in Beaverton, which averaged 5.7% year-over-year in 2019, can be attributed to this project, as it represents the largest block of available space in the City.
Beaverton is well known for its entrepreneurs, innovation, and diversity. This project is in one of the most diverse areas of Beaverton, which is regularly recognized as the most diverse city in the region. Further, the renovation of the site provides a quality move-up location for fast growing firms, many of which were start-ups, coming out of the city's extensive flex inventory.